Heavy Duty Systems HD 500 is printed on the face of a 2 piece system factory install on a lot of construction equipment as your entertainment package. This Audivox product was used heavily on skid steers. This is a 2 piece system with a visible control head usually mounted in front of operator. The main tuner box is usually hid beside or behind the seat. Removing a cover will expose the larger tuner box about the size of a small cigar box. If you are interested in one of our replacement systems you will need get at the tuner box to determine whether you have a 12 volt or 24 volt system. Both share the same head control. Heavy Duty Radios has engineered a easy to install replacement. Mount the main control, route the supplied cable down to the hidden tuner box and plug it in.

At Heavy Duty Radios we were getting a lot of inquires about replacing this particular system. With input supplied by our customers we were able to put together a easy solution to replace the 2 pieces. Here we are showing 2 versions. Both versions are available in either 12 volt or 24 volt configurations. All come with a 10ft plug and play harness that makes it easy for you to complete the switch over. You choose what features you need. Both come with mounted 6in adjustable pedestal. The JHD916BT version comes with the JMICHFP Bluetooth mike.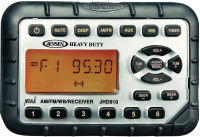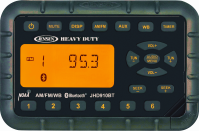 JHD910
This started the whole style of surface mount self-contained stereos. Used by OEM manufactures as the own version of cab mount entertainment. The JHD910 is basic among our 3 offerings. Output same as the JHD916BT at 15 watts X 2 channels. Enough to fill your cab with sound just as loud as the older HD 500. If you want a better sound just plug in a set of the REI headphones we offer. Use the 3.5mm aux in to play your own tunes. iPods, MP3s or any portable player with headphone output. Even your phone if you use the headphone out to the 3.5mm in on the JHD910. Corrosion and UV-resistant faceplate will give you years of service. Built-in job site timer and a easy one button mute make it a pleasure to operate. Pay attention to the weather forecast with the built-in NOAA Weather Channel Face size is 5-3/16 x 3-7/16.
OWNERS MANUAL
JHD916BT
Staff favorite. Same size and shares most of the features for its cousin above. The JHD916BT has BLUETOOTH. We mounted the JMICHFP mike to the side of the acc. box below the main unit. When your paired phone rings it does this through your cab speakers by muting the music and allowing you to hear your conversation through a set of louder speakers than your smart phone. Speak handsfree through your installed Bluetooth mike and you have your own phone system in your skidsteer justlike your new pickup. This radio will be a benefit to those small operator owners where they need to stay intouch with their customers and crew all the time. Once your conversation is over it goes back to playing or music. All this works hands free. Set the unit to answer the calls in 5 seconds automatically or do it manually by pressing the CALL button. Pause the call or transfer the call to your phone and set away from the machine. Unit also features STREAMING so you can play your phones music without wires.
Want to take it to the next level add a Sat Tuner and now you can listen to NASCAR or your favorite sports event or Satellite radio station. KILLER SYSTEM!
OWNERS MANUAL
ADD YOUR ACCESSORIES. Select what you want extra in the build up for your HD 500 Replacement. By adding a accessory to your CART now it will be wired and installed into the HD 500 REPLACEMENT version you have selected

SXV300V1
Add a Sat Turner to the JHD916BT. Listen to your favorite stations. Does require a Sat Antenna included with package. Price reflects installation with the JHD916BT

JENAUX
Plugs into the back of the JHD916BT. Gives you a USB and a 3.5mm AUX input. We will install it in the ACC box mounted below the radio Price reflects installation with the JHD916BT
210066
Need a new antenna for your equipment. This is a great antenna for replacing the old one or adding it as a new install. Mounts through a single small 3/8 in hole. You will need to both sides of the install area to mount. 60in cable mast 16in flex rubber style. With spring. Very well made antenna. Will plug into all versions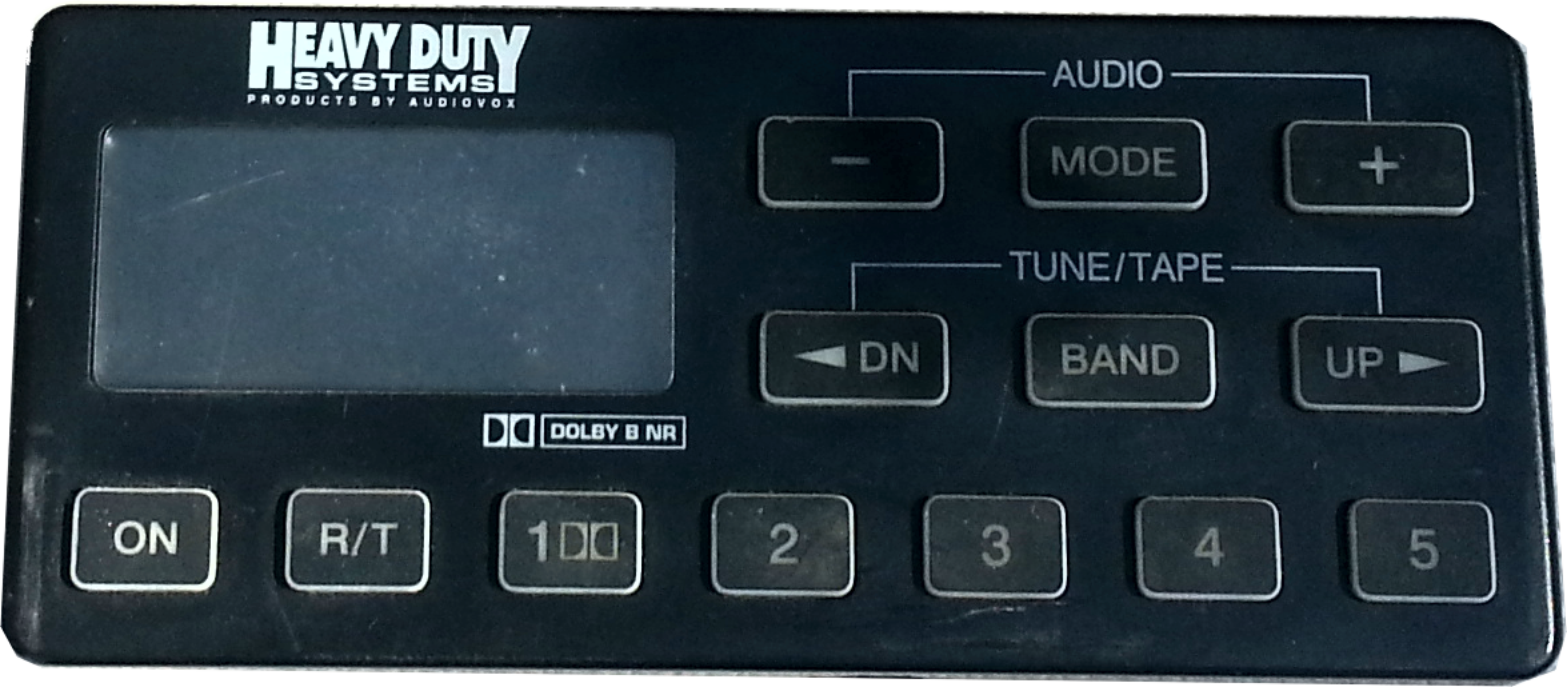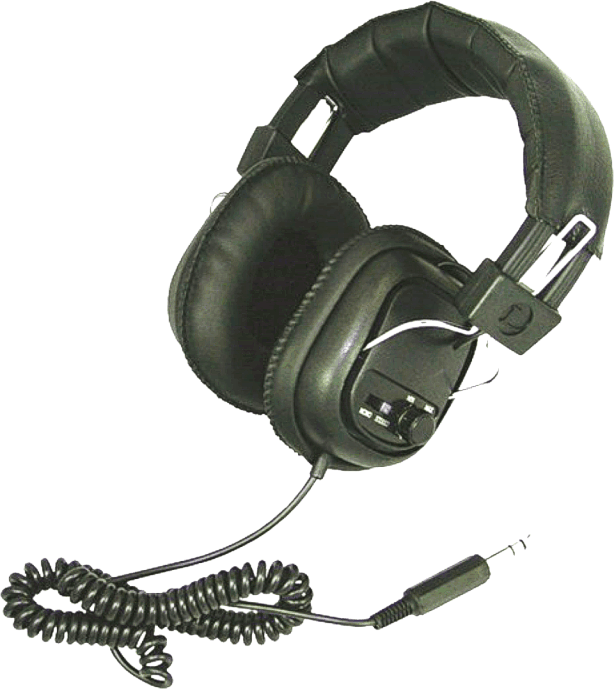 REI #480042L Headphones
Wide comfortable headband. Independent Volume controls
Stereo / mono switch
Works on JHD910 & JHD916BT only
Shown here with the headphone connector mount in the accessory box below JHD910. 24 volt version with invertor mounted close to JD 500 tuner box connector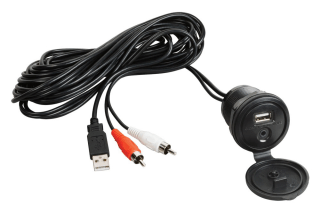 JHD 910 / 12V/24V $410.00 / 441.99
JHD 916BT / 12V/24V $457.99 / 491.99
MAKE SURE YOU SELECT THE CORRECT VOLTAGE
How to find your voltage?
MAKE SURE YOU SELECT THE CORRECT VOLTAGE
How to find your voltage?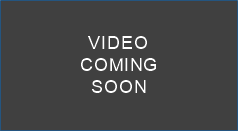 Welcome to our EXCLUSIVE PRODUCTS PAGE
Here you will find products that are built inhouse and only sold on our sites. We develop these products from our customer requests and interest. Hope these items solve your product search. Check back often as we will be adding new products as needed. Thanks, Owner Heavy Duty Radios
3 PAGES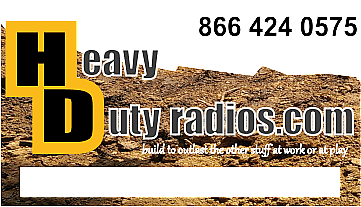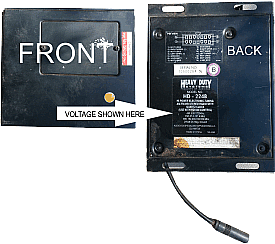 IF YOU ARE NEEDING TO REPLACE YOUR SPEAKERS AS WELL, SELECT
LINK