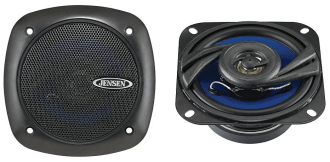 JXHD40 $42.98
These JENSEN JXHD40 4" heavy duty sealed waterproof speakers with grilles use superior materials and rock solid construction to deliver crystal-clear music that will stand the test of time. - SOLD AS A PAIR
These are flush mount speakers and require for best sound to be in a opening 3-3/4. GREAT VALUE and a big sound from a 4in speaker.
Weight (Lbs) 1.2
Speaker Color Black
Sold as: Pair
Max Power Handling (Watts) 120
Magnet (oz.) 4.3
Sensitivity @ 1W/1 Meter (dB) 82
Frequency Response (Hz-kHz) 70-20
Nominal Impedance (Ohms) 4
Grille Diameter (Inches) 5
Mounting Hole Diameter (Inches) 3-3/4
Mounting Depth (Inches) 1-5/8
Watertight Standard Compliant Yes
Tweeter Type Dome
Tweeter Material Mylar
Polypropylene Woofer Cone Yes

To get the best sound out of flush mount speakers you need a baffled area. The area does not need to be sealed but large enough to give the speaker some room to function. Bass will be limited on any 4in speaker to produce a lot. If you desire more bass tones use a larger speaker like the JXHD54.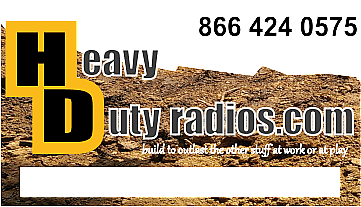 LOW PRICE JXHD40 $42.98pr