Make your time more enjoyable with a Skid Steer Radio. Offered here in several versions. All waterproof and all surface mountable. Small size makes mounting easy. Add speakers and a antenna if you want to listen to the AM/FM portion and you have a complete sound system.
These radios are designed and built for the riggers and environment you must operate in. Add the JHD910 for basic unit that features a AUX input, job timer and weatherband. Want to stream music to your Bluetooth headphones look at the JHD910BT. Need the ultimate unit. Look at the JHD916BT. This is the killer with Bluetooth, AUX, USB, and SAT Ready. Loaded for your music and Bluetooth needs.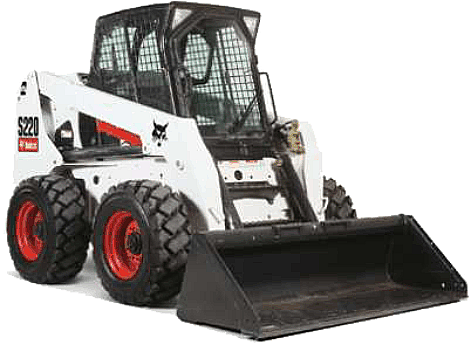 Don't forget the speakers. We sell 2 versions that would make excellent Skid Steer speakers. Both are surface mount style. The JXHD35 are the base models. Easy to mount with included metal brackets. Want more, look at the bigger HDS3000 versions. Still a surface mount but larger speakers.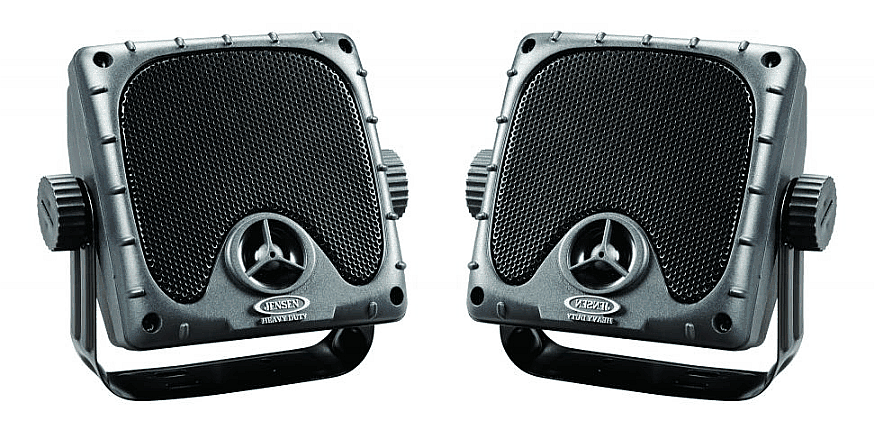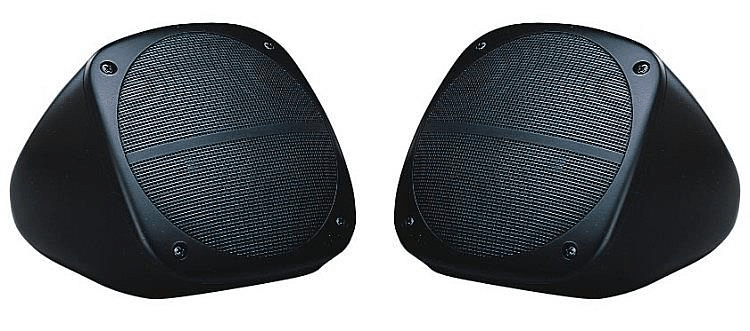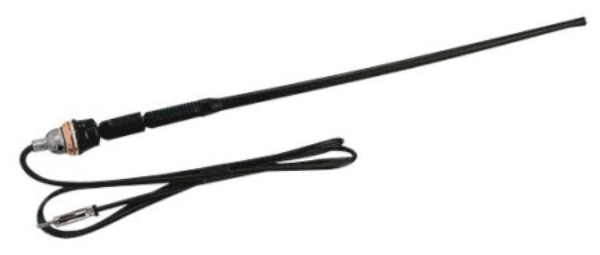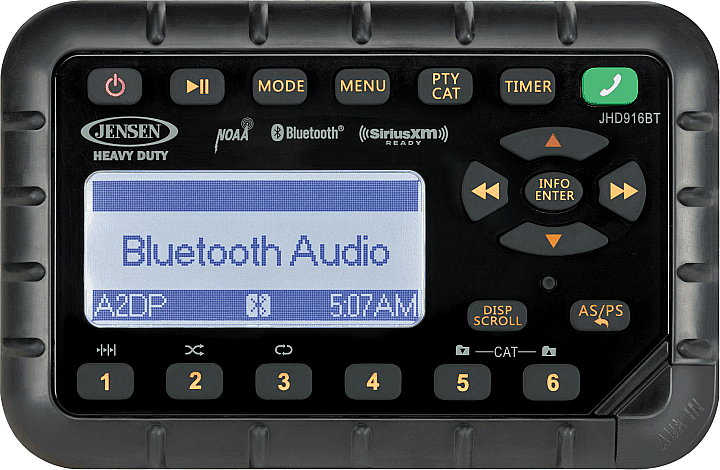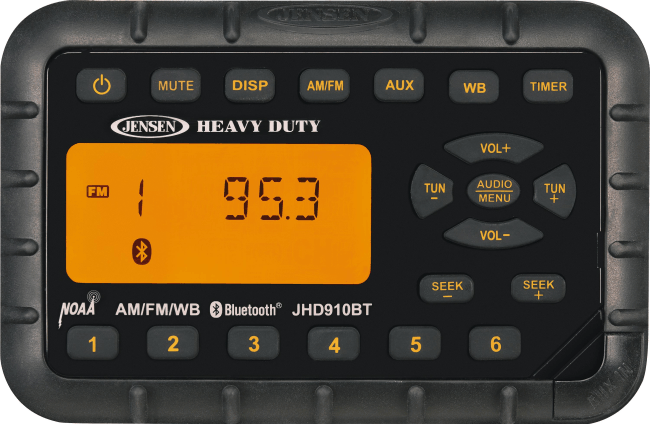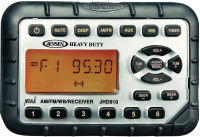 Looking for a COMBO. Check out the REI skid steer system. Select the SAVE COMBO Badge for additional COMBS