12/24 Volt Heavy Duty Hidden Smart Speaker
Caterpillar
Doosan
Hyundia
John Deere/Hitachi
This might be the last radio you have to buy for your excavator!
SUMMARY
Unlimited content supplied by user... (play, stream content with or without apps), 1 Button ON/OFF...(leave on and control by ignition switching) One button operation, Simple 2 wire hookup..Red - ING, Black - GROUND

OUTPUT POWER
TREMOR on a 12 volt system you will get 40+ 40 watts TREMOR on a 24 volt system you will get 110 + 110 watts. Actual current draw less than 10 amps.

Choose Bluetooth or AUX input, Works with Smart Phone, Tablets, MP3 Players, Volume controlled by input device. A true 12/24 volt heavy duty hidden smart speaker.
Use words like heavy duty, rugged, built to last, tough, sturdy, stout, well-built, well-made, substantial, powerful,
You can use black-boxaudio.com
PORTABLE
From the get go we designed TREMOR to be portable if needed. It can move from machine to machine with ease with the aid of a cigar lighter for power sold separately. TREMOR has a few accessories that make it more versatile. Purchase the optional lighter connector and, you can move TREMOR from one machine to another. Use mounting brackets in each to secure TREMOR. Securing is recommended to keep you safe and TREMOR from damage.
You can count on one hand the different choices you have for a new or replacement 24 volt stereo until now!
SOUND
One word comes to mind as you crank up a TREMOR, "Powerful." Use your device's volume control to adjust how loud it needs to be. Each TREMOR uses two 4 inch 2-way specially coated drivers to produce this incredible sound. You will appreciate the attention to the little details with the overall sound quality.

If your cab has significant noise, don't try to play over it. The sound would be very intrusive.

NOTABLE FEATURES
1. Works 12 or 24 volts automatically.
2. Mount out of the way. You need access to the ON/OFF button
3. Bluetooth 5.0 for the fastest and best streaming
4. No antenna needed
5. No current draw when not in use.
6. Onboard 3.5mm AUX
7. (2), 3.0v onboard USB chargers with LED voltage indicator.
8. 2 heavy duty mounting brackets
9. Plug-in power connection, hardwire or optional cigar lighter adaptor
10. Small footprint 13 1/2" x 5 1/4" x 5 1/4" , 6lbs
Creating a radio that can survive the harsh environment and abuse within construction equipment must be hard to do. As of today, you only have 2 or 3 versions at best to choose from. One is the factory, usually the most expensive. Another built overseas in China. What's left is way out of date when it comes to what todays generation needs and wants.. We solved this problem with a highly reliable system with all the latest features you will need with today's technology. A heavy duty 12 or 24 volt radio.
At just over 5 lbs, this lightweight cube packs a real punch. You are cranking out 50 watts x 2 when used at 12 volts and a whopping 110 watts x 2 in a 24-volt application, more than enough power to get over your cab noise. Yes, you read it right, this system will work both 12 volts and 24 volts. TREMOR is perfect to use in your excavator, wheel loader, dump truck, UTV, ATV, RTV or any machine you want a hidden radio with Bluetooth.
How is this BLACK BOX going to solve your radio problems?

The first and probably most noticable is the lack of a radio. There is no radio installed in this BLACK BOX. No radio has two advantages. No radio to break and no antenna to replace ever. So what good is this thing? This thing is a heavy-duty 12/24-volt smart speaker system with advanced 5.0 Bluetooth technology. The operating range is almost double of its older processor. Connection is amazingly fast. There is no limit to the number of pairing devices this unit can handle. In todays world streaming is first choice. Everyone has a smart phone. Streaming is so easy and convenient.

TREMOR excels in streaming because of Bluetooth 5.0. Whether you are using an APP or just streaming downloaded content, this thing is smoking. If streaming is not your thing, you can use the 3.5mm direct-connect approach with the AUX input. AUX is usually the same connection as your headphones. If you are using your phone as your source for the AM/FM tuner, this method works great since most phones use the headphone cable as the antenna for AM/FM reception.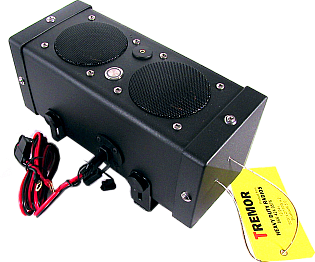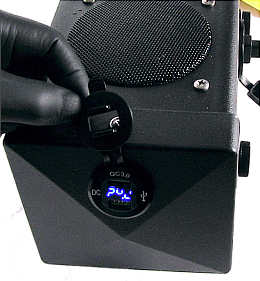 PARTS & ACCESSORIES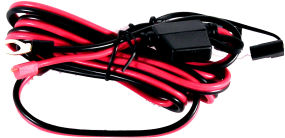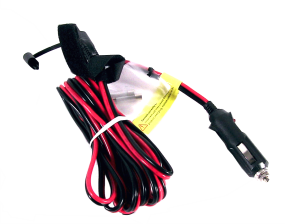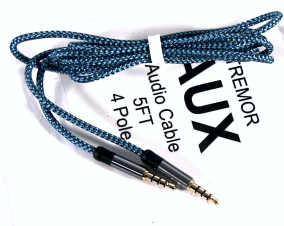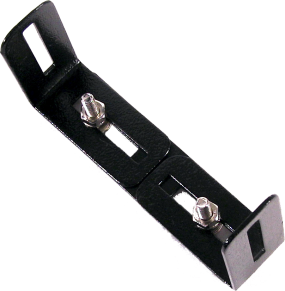 WHATS INCLUDED
Your TREMOR is shipped with: 2 Adjustable metal mounting Bracket 5" x 1 1/4", 4 thumb screws, 5ft 3.5mm 4 pole heavy duty AUX cable, 7 FT 16 AWG Gauge hardwired 2-Pin quick disconnect power plug 12V- 24V with 15A blade style fuse.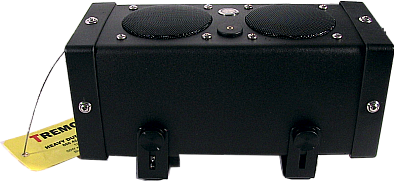 7 FT 16 AWG Gauge 2-Pin quick disconnect power plug 12V- 24V with 15A blade style fuse.
$19.99
6FT/1.8m 14AWG 12V Cigarette Lighter Plug to SAE Quick Release With 20A Fuse and LED Light. If using on 24 volts make sure your lighter is 12 volts
$21.99
5ft 3.5mm 4 pole heavy duty AUX cable
$17.99
Adjustable metal mounting Bracket 5" x 1 1/4".
$18.99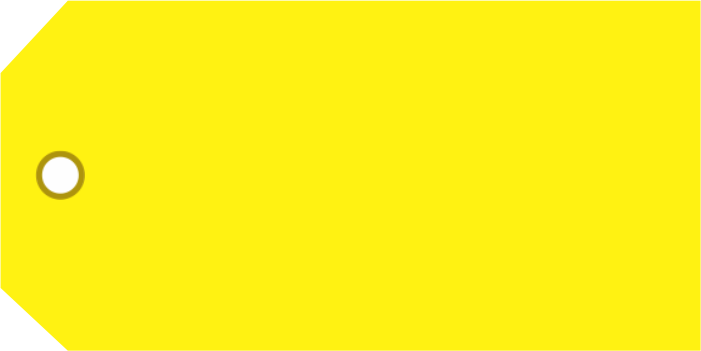 HOW TO START-UP TREMOR
On your device, go to settings, Select
BLUETOOTH
connection
Look for BT-WUZH1. Select it to connect.
If it does not show, turn off Bluetooth on your device and then turn it back on. This will make your device look again for the BT-WUZH1
Once it shows select connect. Almost immediately you will be connected.
Now you can stream to your TREMOR.
If you cannot get past this step you will have to use the AUX to play your content
If you want to use the AUX
Plug included 4 pole audio 3.5mm cable into TREMOR
Plug the other end into your AUX output on the device. (If NO AUX, you can use the Headphone output connection on your device)

UNDER SETTINGS, YOU WILL HAVE TO TURN OFF THE BLUETOOTH CONNECTION ON YOUR DEVICE TO HAVE A AUX CONNECTION.
1st. Turn on TREMOR
2nd. Plug in AUX. 3. Play audio thru the device
INSTRUCTIONS
are Attached to
TREMOR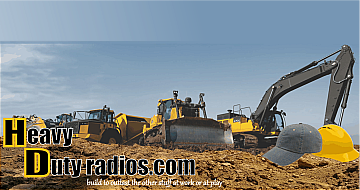 12/24V HEAVY DUTY SMART SPEAKER
TREMOR
$489.99
TREMOR is very simple featuring a lot of power delivered to (2) 4in heavy-duty coated 2-way speakers. Housed in a heavy-duty enclosure to go the distance. The only moving parts are the operator pushing a single button. Mount, anywhere you can out of the way. You only need access to the ON/OFF.