JHD910
FEATURES
Front panel audio aux-in for use with iPods, MP3 players, and portable CD players
Electronic US/Euro AM/FM Tuner
12VDC Power - no batteries required.
2 Wire Power Connection allows unit to maintain station presets. Clock will run up to 30 days when vehicle battery is disconnected.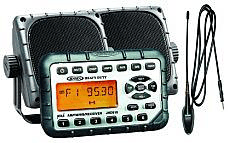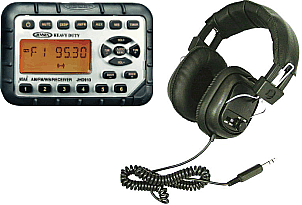 SAVE $20.00

Purchase the JHD 910 + JXHD35 + Jan139 or 1181039

COMBO 1
$277.99
NO SPEAKERS NEEDED

Purchase The JHD910 + REI 480042L + Jan139 or 1181039

COMBO 2
$262.99





• Wide, comfortable headband
• Coiled cord
• 1/4"/3.5mm combination plug
• Independent volume controls
• Stereo/mono switch
• For those that don't have room or desires the best sound.

WANT TO PURCHASE THE HEADPHONES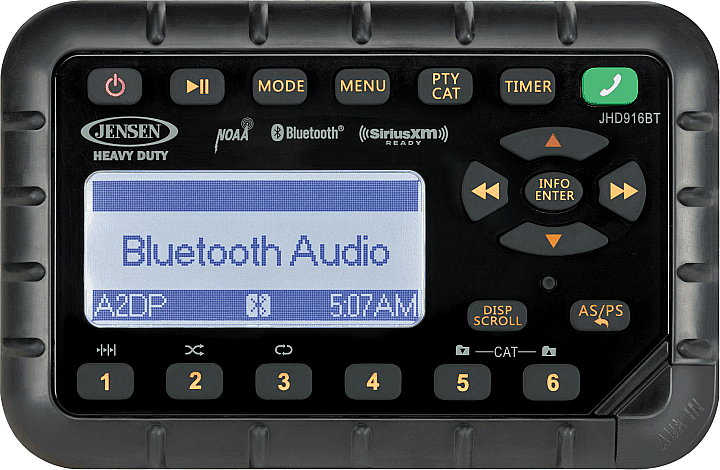 Completely waterproof; locks out water, dirt, and grime. Unit will withstand even the harshest weather conditions
7-Channel NOAA weatherband tuner
Weather Alert automatically switches to WB mode when NOAA warning broadcast is received.
Corrosion and UV-resistant faceplate
Programmable station presets (12AM/18FM)
Built-in Jobsite Work Timer
Electronic Seek up-down / Volume / Bass / Treble & Balance Controls
12/24 hour clock
Backlit controls with selectable amber or green illumination color
Daylight readable display with wide viewing angle
¼" Headphone jack pigtail & 2-Channel Stereo Speaker Output
Universal mounting provisions
2-Channel amplified audio output (15W)
One-touch Audio Mute
E-mark certified
Chassis Size: 5-3/16"W x 3-3/8"H x 1-7/8"D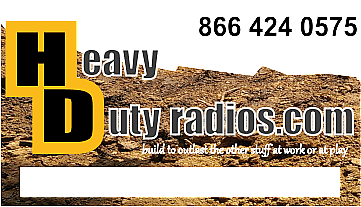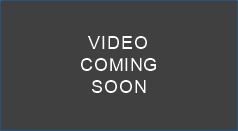 If you are looking for the HD 500 replacement using this unit follow the link.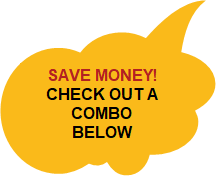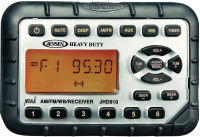 JHD 910 $199.00